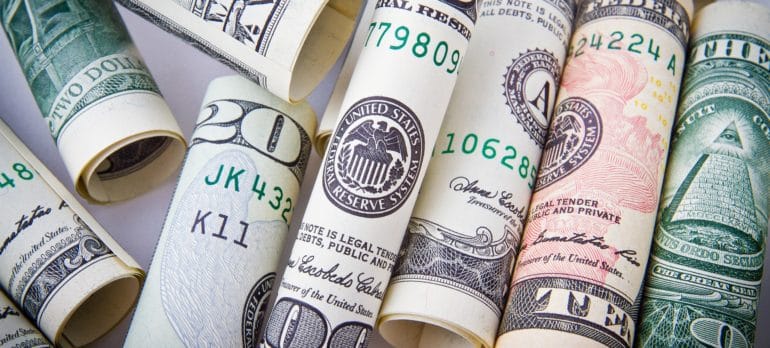 There's nothing better than making money with very little effort. Of course, there's no such thing as getting paid to do nothing. But if you invest time and money up front to set up a business venture, you eventually get to the point where you start making money without having to do much. The great news is that there are countless ways to make this happen. Here are eight ideas for generating a passive business income.
Buy an ATM
If you've ever used an ATM at a hotel, restaurant, or mall, someone probably made money off you, and it's not difficult for you to do the same to other people. If you own an ATM, you can make money from convenience fees every time someone uses it, creating a steady stream of income. After you buy the machine and choose the right location, there's a minimal amount of work to be done on a daily basis, making it an ideal way of generating passive income.
Publish an eBook
One of the wonderful benefits of the internet is that almost anyone can become a published author. There are several direct publishing platforms that make it easy for anybody to publish an ebook of any length on any topic. Regardless of the subject matter, if you can find an audience for your ebook, once you publish you can just sit back and start earning money every time someone buys your ebook.
Rent out property
If you have the money to make a large investment up front, buying a house or condo to rent out to others is a great way to generate regular income without doing much work. Even if all you have is a spare bedroom, you can rent it out using a site like Airbnb. Travelers will pay good money for a nice room, giving you the opportunity to turn an empty bedroom into an extra source of income.
Create YouTube tutorials
Believe it or not, there are people who have turned their YouTube videos into a full-time job. Obviously, this is difficult to do, but YouTube does offer you the chance to make money off the ads that appear before any videos you upload. If you have a special skill or talent and can create a tutorial instructing others, you may be able to attract a sizable audience and make a good chunk of cash for your videos.
Sell your photographs on stock sites
Most people don't realize it, but websites will buy stock photographs from amateur photographers. If you have some skills with a camera and you're comfortable using Photoshop, explore the possibility of selling some of your photographs to stock photo websites. You may have some gems on your hard drive that could be worth something to stock photo websites and could earn you a little money in the process.
Teach an online course
Online education is a big business nowadays, and if you have a technical skill that others will be interested in learning, consider creating an online course. You could teach anything from computer programming to a foreign language to photography. Any skill that may have value in today's world is something that people may want to learn. Once you create the course and share your expertise with the world, you'll have set up a source of passive income and make money for every person that signs up for it.
Be a silent business partner
If you have extra money just sitting around, consider becoming a silent partner in a new business. Startups are always looking for money to get off the ground, so find one you like, invest in it and become a silent partner. There's some risk involved, but you won't have to do any of the work involved in getting the business started; instead, you'll just reap the rewards when the business takes off.
While some of these passive income generators can involve a bit of work up front, AtmMachines.com, LLC can walk you through the ATM investment process. Contact us today to learn more.