Start Your Own ATM Business Empire
Our online ATM business course will help even the most novice entrepreneurs learn how to start an ATM machine business and achieve a six-figure income without any startup capital or credit.
What You Will Learn in Our ATM Business Course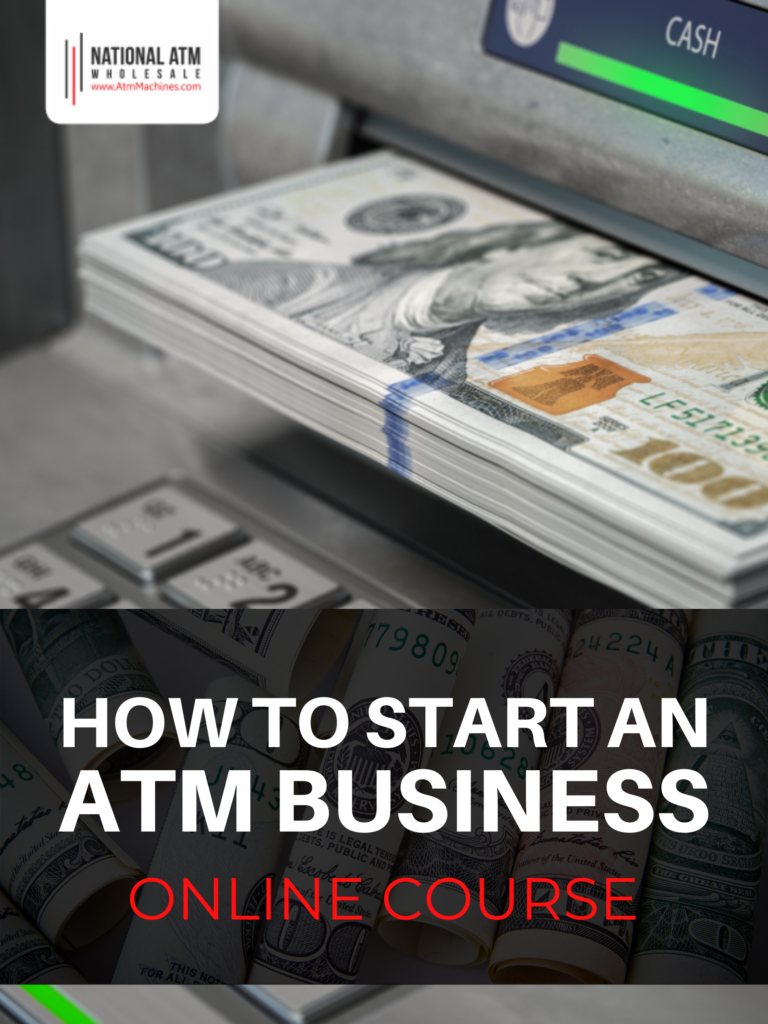 If you're looking to make a career change that offers great passive income (and an even better work schedule), it may be time to consider starting your own ATM business. With this type of business, you have the ability to make easy passive income through surcharge revenue — all while functionally working part-time hours. Our ATM Business course will help you get there.
We offer two versions of the course — a free mini-course that will get your feet wet, and a premium full course that will provide you with all of the tools and fundamentals you need to build and maintain a successful ATM business model. We walk you through everything you need to know about:
Owning and maintaining your first ATM
Setting up ATM processing
Branding your ATM business
Scouting the ATM placement locations with great foot traffic
Structuring and pitching ATM contracts and surcharge fees
Building partnerships with business owners and other ATM operators
Managing and servicing each machine on your ATM route
Expanding your enterprise with new ATMs and new locations
Ensuring proper ATM compliance and EMV standards
Working festivals and other events
Standing out with value-added services
…and more!
OUR MONEY-BACK GUARANTEE
Guess what? Once you secure and place your first ATM and process a single transaction, we refund the entire cost of the course.
Yep, you read that right. Even if you love the course, you get 100% of your money back.
We offer this money-back perk because our company doesn't actually have an interest in making money off of you. Instead, we make money through the bank processing fees your customers pay. You will learn more about this in the online course, but essentially, when you purchase your ATM, you will need a company to process all transactions through the banks — that's where we come in. Processing your ATM with us is 100% free every time, so while you make money off of your customers' surcharge fees, we make money from your customers' banking institutions by providing our ATM processing services.
ATM BUSINESS SUCCESS STORIES
At AtmMachines.com, LLC, we are respected experts in the ATM industry, and we're happy to share our ATM business plan secrets with people looking to take stronger control over their lives and careers. Hear from one small business owner who found success by following the same steps outlined in our ATM Business course:
About Your ATM Business Instructor, Justin Gilmore
Justin Gilmore, founder & co-owner of AtmMachines.com, LLC (www.ATMMachines.com), started his own ATM business in 2006 without money in a bank account or a high school diploma, nor any specific background in ATM machines or sales. Since then, AtmMachines.com, LLC has grown to become a full-service provider of ATM services and ATM machines, including Hyosung, Genmega, and Triton ATM models.