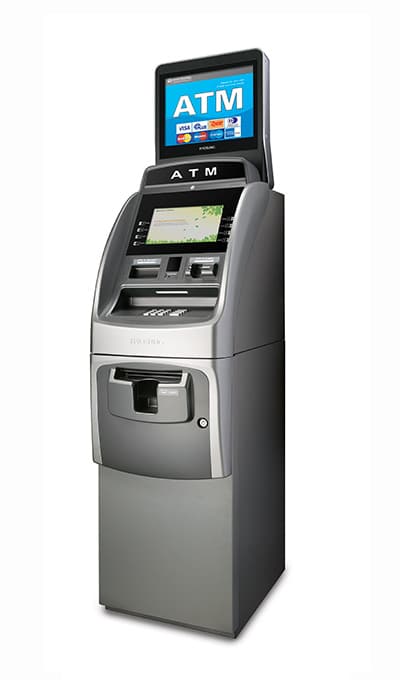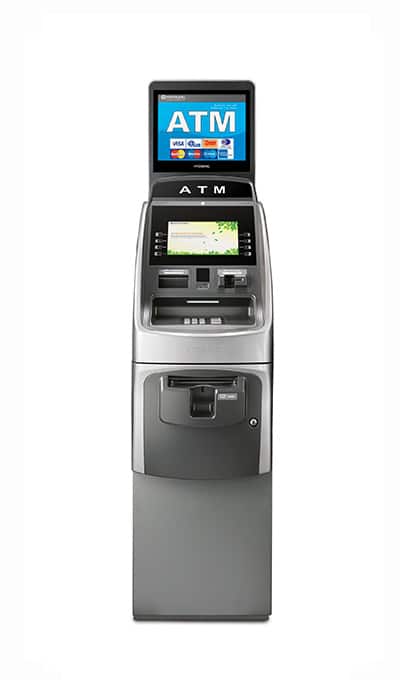 Overview
Both reliable and environmentally-friendly, the NH-2700 from Nautilus Hyosung is the ideal ATM for retail locations and business owners that just do not have the time for maintenance. Designed to run over an extended period, the machine rarely requires replacement parts. It is also weatherized so that it can be used outdoors. Some of its components may even help you cut back on your energy costs. Customers love the large display, as well as bonus features, like streaming news and weather updates.
---
Advantages
From paying bills and transferring funds to a top-up for your mobile phone, the NH-2700 is convenient and user-friendly, making it a customer favorite.
Its low-energy LCD display and the longevity of its parts means the ATM is better for energy costs and the environment.
An open architecture platform means future upgrades and modifications will be easier than ever.
Specifications
System Platform: Microsoft Windows CE
Customer Display: 10.2-inch TFT Color LCD
Input Type: 4 x 2 touch function keys with optional touch screen; PCI compliant EPP, T-DES, DES, RSA, optional RKT
Security: Security camera, UL 291 business hours safe, UL Level 1 safe, mechanical combination lock, electronic lock, and KABA Mas cencon lock
Cash Dispenser: 1,000 notes (drawer type), 1,000 notes cassette, and 2,000 notes cassette (up to three)
Printers: Graphic thermal receipt printer
Power Supply: AC 110 – 240V, 50 – 60 Hz
Environmental Conditions: 32 – 104°F or 0 – 40°C; 20 – 85% humidity
Height: 49.2 inches (1250 mm)
Width: 15.7 inches (400 mm)
Depth: 19.7 inches (500 mm)
Weight: 264.5 pounds (120 kg)
Inquire About This Product
Features
15-inch illuminated topper
Windows CE Platform
Optional vibrating touch screen
ADA compliant
Dip-style card reader
Thermal receipt printer
Advanced graphics and user interface
Streaming news and weather updates
Changeable backgrounds
Advertising capabilities
Lead-through indicator
Audio jack
Speaker
Optional barcode reader, fingerprint reader, and contactless card reader