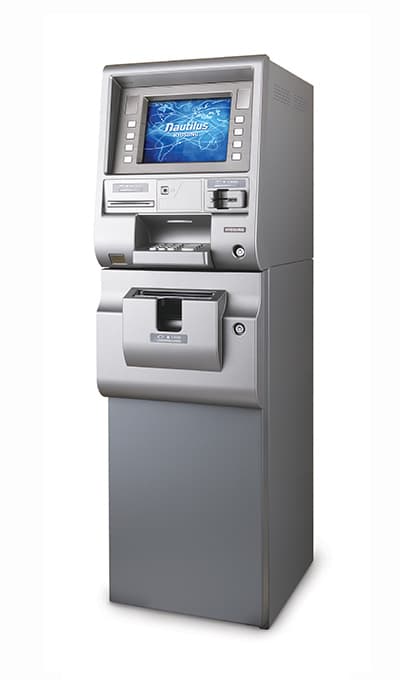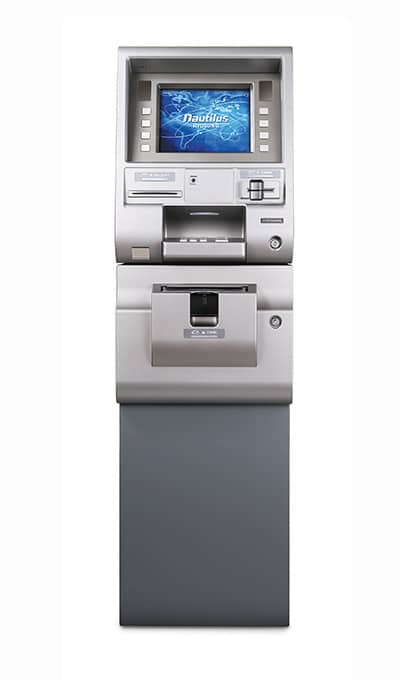 Overview
The Monimax 5000 from Nautilus Hyosung is an efficient, small footprint ATM, known for its flexibility and functionality. Customers love its simple design, and thanks to its open architecture, it can easily be modified to suit your needs. The Monimax 5000 is an ATM that is ideal for lobbies and the retail industry.
---
Advantages
Several of optional features are available, depending on your customers' needs. These range from a sign topper to a privacy filter on the display.
The Monimax 5000 is compliant with the Americans with Disabilities Act (ADA).
The machine is also multilingual with English, French, and Spanish available.
Specifications
Platform: Microsoft Windows CE
Power Supply: AC 110 – 240V, 50 – 60 Hz
Cash Dispenser: 2,000 note cassette with options for up to 8,000 notes)
Card Reader: Dip type card reader with optional IC card reader
Security: UL291 business hour safe, standard electronic lock, KABA Mas Cencon Lock, S&G Lock, and optional Level 1 safe
Input Type: 4 x 2 function keys, PCI EPP, ADA compliant, and optional RKT
Communication: TCP/IP, dial-up
Display: 15-inch color TFT LCD with optional privacy filter
Printers: Graphical thermal receipt printer
Environmental Conditions: 28 – 104°F (0 – 40°C), Humidity 20 – 85%
Height 54.4 inches (1,382 mm)
Width: 18.1 inches (460 mm)
Depth: 25.4 (644 mm)
Weight: 617 pounds (280 kg)
Inquire About This Product
Features
Audio jack
Flicker
Optional Topper
EPP Illumination
Retractable door handle
Speaker
Braille Keypad
Electronic Journal
Digital Receipt
Supports three languages
Thermal printer