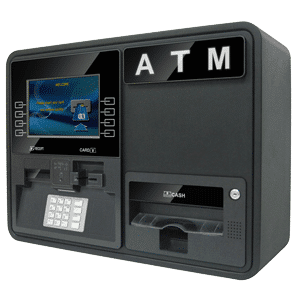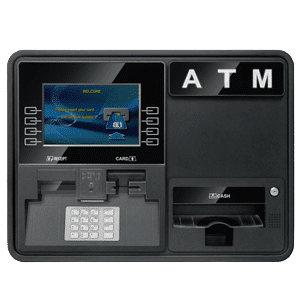 Overview
This compact yet powerful ATM is part of Genmega's Onyx series. Whether you want the machine secured to a wall or embedded into a countertop, your installation options are only limited by your imagination. Featuring a high-resolution 10.1-inch LCD screen and light-up touch function keys along with 2″ receipt printer, the Onyx-W uses the same modules and software capabilities and functions found in existing Genmega ATMs.
---
Advantages
The Onyx-W boasts versatile installation options for both countertops and wall mounts.
The 1,000-note cassette is removable and secured within its own internal, electronically locked vault.
This ATM uses components compatible with Genmega's other retail models, allowing customers to protect their investment in interchangeable spare parts.
Specifications
Customer display: 10.1 inch wide TFT LCD Panel
Communication: 56 kbps dial-up modem, TCP/IP ethernet connection, onboard SSL
Cash dispensing: 1,000-note removable cassette
Printer: 56mm (2″ standard)
Security: Electronic lock, A-series lock, Cencon lock
Power supply: 110 – 230 VAC, 50 – 60 Hz, 145 watt
Height: 19.7 inches
Width: 26.8 inches
Depth: 10.4 inches
Weight: 121 pounds
Inquire About This Product
Features
High visibility LED sign
10.1 inch wide TFT LCD Panel
1280×800 Resolution
Customizable Ad Screens
8 Lighted-Touch function keys
16-key LED-lit alphanumeric keypad
ADA-compliant