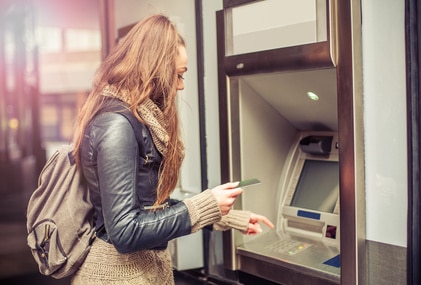 If you are interested in purchasing cryptocurrencies, this guide will explain all you need to know.
While investing in Bitcoin might seem like a tricky task, it is often much easier than you think! The world of decentralized and unregulated cryptocurrencies may have an element of novelty to them, but with a few simple tools: A hot wallet, a cryptocurrency exchange, and some internet connection, you could be the proud owner of digital crypto tokens. For all the details on what, how, and where you can buy cryptocurrencies with your USD, read this guide.
What types of cryptocurrencies can I buy?
There are over 4000 cryptocurrencies available as of 2021, from risky meme digital tokens like Dogecoin to stable, community managed, and developer built cryptography. The most common and popular cryptocurrencies (and often the most valuable) are:
Bitcoin: The poster child (and most revolutionary) of cryptocurrencies is Bitcoin, developed in 2009 by the mysterious pseudonym Satoshi Nakamoto. It is the first peer payment network powered by its users through a public ledger system called blockchain, making digital money completely deregulated from traditional financial institutions. This means fewer fees, enhanced privacy, simple global exchanges, and more liquidity.
Ethereum: Created in 2015 by Vitalik Buterin, Ethereum provides ether coins across a peer-to-peer network. Similar to bitcoin, it stores data information on a public blockchain, keeping the currency deregulated. In contrast with Bitcoin, Ethereum can deploy applications across its network, meaning you can add code and financial services. It is the worlds' programmable blockchain, improving customer experience.
Litecoin: Compared to other cryptocurrencies, Litecoin uses a scrypt to maintain better fraud control. It can also be decoded by standard, consumer central processing units (CPUs), which means that the transaction time is far shorter than Bitcoin or Ethereum. Merchants who value speed and security select Litecoin as their cryptocurrency of choice.
How do I choose which cryptocurrency to buy?
Selecting the right cryptocurrency ultimately comes down to your preferences, but think of these factors when making your choice:
What do I need to do to buy digital currency?
You might be surprised at how easy it is to log in and buy cryptocurrency. All you need are a digital hot wallet and access to the internet.
Select a hot digital wallet and wallet providerA hot walletis your holding center for your digital money. It stores on either your computer, an online software service, or a vault service protected by passcodes. You can get a hot wallet attached to a digital exchange, or you can open an account with a third-party service provider. Note that your Bitcoin wallet is not always the cryptocurrency provider, though many wallets and exchanges are linked together.
How to buy bitcoin or other cryptocurrencies You can now buy cryptocurrencies in a variety of ways: 

Via credit card through centralized online exchanges
Directly through a linked hot wallet
Through a peer-to-peer trading platform
From a verified, decentralized currency exchange
Through a physical bitcoin ATM
Bitcoin ATMs are growing to become the most popular and convenient ways to buy and sell cryptocurrencies. With an easy customer interface, the ability to exchange fiat cash for bitcoin, secure partner networks, and quick transactions, it is no wonder there are now over 14,000 Bitcoin ATMs worldwide.
How to buy Bitcoin with an ATM
Buying Bitcoin through an ATM is a simple process, and it is very similar to the user experience of traditional ATMs. Once you pass the standard identity verifications, follow the on-screen prompts to buy or sell digital tokens with your hot wallet, credit card, or fiat cash (machine-dependent).
While many Bitcoin ATMs let you exchange Bitcoin without a hot wallet, it does give you a unique QR code when you complete a transaction. Store and keep that receipt QR code on hand until you need it again because the codes are like cash in hand. It is the digital representation of your money. If someone mugs you and steals the QR code, your cryptocurrency investment is gone.
For detailed and sequential steps on how to buy and sell Bitcoin through an ATM, check out our handy guide here.
Summary
With Bitcoin and several other cryptocurrencies growing in popularity, and with many merchants offering payment in digital money, there has never been a better time to buy and sell crypto tokens. If you want more information on accessing a cryptocurrency exchange or buying and selling cryptocurrencies through a Bitcoin ATM, contact AtmMachines.com, LLC here. We would be happy to answer any questions you might have.