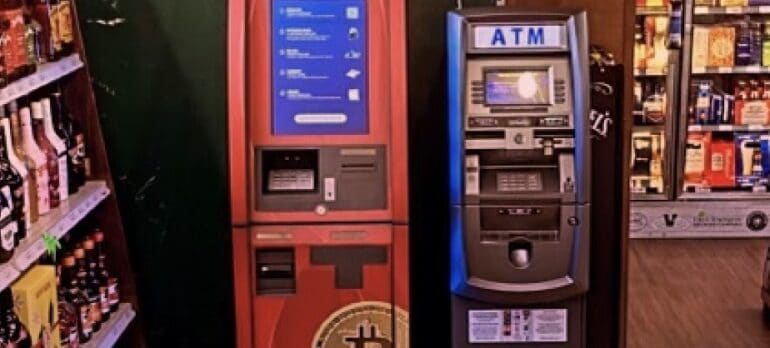 While early adopters of Bitcoin celebrated the placement of the first Bitcoin ATM Machine in Waves Coffee shop, many curious viewers paid minimal attention to the yet-unknown digital currency phenomenon. Fast forward to 2021, and Bitcoin (and several other cryptocurrencies) have skyrocketed in use and popularity, with large sale outlets and businesses now offering money transactions in Bitcoin and Bitcoin ATMs (BTMs) for convenient fiat-to-crypto exchanges.
The BTM market is experiencing a rapid expansion in line with consumer demand, and cryptocurrency kiosk installations are increasing with massive year-over-year growth rates between 50-80%. The total number of BTMs worldwide has surpassed 23,000 in July 2021, up from the 9,000 stated the year before.
Even top brands such as Tesla and Microsoft have accepted the advantages offered by cryptocurrency payments. Low transaction fees, extended privacy from the decentralized currency, improvements in security from blockchain technology, the lack of government involvement, and the overall ease of use have attracted consumers and market makers alike, further driving Bitcoin's popularity.
If you are a store owner or plan to install a Bitcoin ATM, now is the ideal time to enter the market.
How Popular are Bitcoin and cryptocurrency in the United States?
In particular, the growth of Bitcoin ATMs in the United States is unmatched:
As consumer demand for seamless cryptocurrency transactions (B2B and B2C) increases rapidly, Bitcoin ATMs present a fortuitous business opportunity.
Let's discuss a crucial element that determines your BTMs success: Location.
Why Is Location So Important for the Success of a Bitcoin ATM Machine?
Your customers use a Bitcoin ATM because the exchange machine offers several benefits compared to a traditional online exchange or a peer-to-peer marketplace:
Convenience 
Availability 
Speed 
Support 
Security 
Privacy
The placement of your BTM either supports these benefits or creates barriers to them. Transaction volume is a key metric of success for a Bitcoin ATM. Your machine's performance will rely on its ability to attract users – location either creates the ideal environment or hampers it.
For example, establishments with long working hours have a better chance for success, and kiosks placed in populated venues, where BTM users are more likely to visit, have greater odds at continued use. On the other hand, putting your ATM in an area that is difficult to access or has low foot traffic will decrease user convenience, availability, and speed.
In short, when deciding on the ideal location for your BTM, remain customer-centric in your placement:
Convenience – Look for areas with high volumes of foot traffic and a dense population of target users, two elements that increase machine usage. Traditional ATMs average 1-3% transactional volume to total foot traffic access, so select a place that offers convenience for nearby patrons.
Availability – How often can someone access your machine? Is it accessible, easy to find, visible, and has extended hours of use?
Speed –  The length of a lineup (even if only perceived) can deter customer action. Bitcoin ATMs that create convoluted lines, restrict movement, or spill into walkways can limit usage. Even the availability of parking and access to a highway can either promote or prevent users. Select a spot that allows for fast transactions.
Support – As Bitcoin's popularity grows, you will receive new customers who need extra support. If you already have a business footprint, this can help increase your machine's transaction volume and in-store sales (some bitcoin owners say store sales improved by 10-30% with their Bitcoin ATM installation). If you are a solo entrepreneur renting real estate, placing a BTM close to human support can boost total machine use.
Security – Not only will a secure location prevent scams or malicious activity, but it builds user trust. Find a well-lit location if possible. Venues such as malls also offer additional security.
Privacy –  As a core tenet of Bitcoin, search for a location that offers an element of privacy. Maintain your access to direct foot traffic, but avoid exposed areas such as open walkways.
Ideal Venues for Placing a Bitcoin ATM
Customer-centric BTM placement will always offer an enhanced return on your investment, but the actual real estate you purchase or rent for your machine will also affect performance. Gas Stations are the most popular locations for an ATM in general, with casual dining and public-use spaces occupying second and third. These are all venues with extended foot traffic, access, fast exchanges, and availability.
Coin ATM Radar released BTM data based on customer usage, with restaurants owning 12% of all transactions, coffee shops in second with 9%, and the company office tied with the shopping mall at 7%.
These numbers are also affected by considerations such as the cost of real estate rentals, the prevalence of current store owners to accept Bitcoin ATMs, and the openness of public spaces for crypto ATMs. BTMs perform better when placed in a location that also accepts cryptocurrencies as a form of payment for goods and services, helping build a more robust payment ecosystem.
With these factors in mind, we suggest you look into the following locations for your own BTM placement:
Nightclub/Bar – Surcharge fees and the need for quick cash can boost ROI.
Hotels and Airports – Travelers often want to avoid currency exchanges, and a Bitcoin ATM can solve that pain point.
Grocery stores – Stores offer various goods and services, and customers want to make bulk purchases with cash or crypto.
Gas stations – Foot traffic volume and the prevalence of cash make gas stations ideal for BTMs.
Event Grounds – Fairs, carnivals, and entertainment venues often support cash-use only. A well-placed Bitcoin ATM can receive extended use from targeted users.
As Bitcoin grows in popularity, business owners can take advantage of the unique opportunity a cryptocurrency ATM provides. Be sure to consider the placement factors noted above when selecting an ideal location; you want to place your BTM where high transaction volumes are more likely for continued profitability.
If you are interested and want to set up your own Bitcoin ATM installation, you can find more information about our BTM placement services on our Bitcoin Service Page.