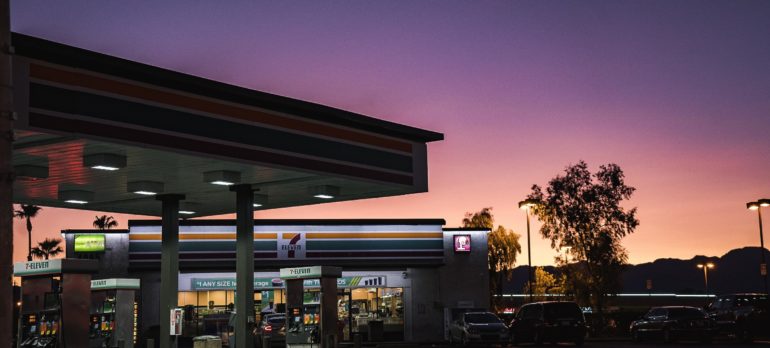 Bitcoin's surge in popularity has contributed to a rapid increase in Bitcoin ATM (BTM) installations. Previously, governments used to frown upon the exchange of Bitcoin. The decentralized, anonymous, and private nature of cryptocurrencies seemed unsecured, and since no official regulatory body governed digital tokens, Bitcoin ATMs felt like a legal grey area.
Nowadays, you might have seen the many ATM signs offering Bitcoin transfers in shops and convenience store windows. Almost 300,000 Bitcoin transactions occur every day, and there are currently 199 Bitcoin ATMs stationed in New York alone. Even large enterprises such as Paypal and Microsoft accept Bitcoin as consumer payments.
So, are Bitcoin ATMs Legal?
Yes! But that does mean the government enforces a series of regulations that uphold the safety of all physical cryptocurrency exchanges. If you plan to invest in a BTM, you must attain compliance, and failure to do so can lead to severe repercussions. Read on to discover how you can set up a legal (and profitable) Bitcoin ATM in New York.
What are the Legal Requirements for Owning A Bitcoin ATM in NY?
Every country and state has different laws that concern the transfer of money, even for cryptocurrencies. The Financial Crimes and Enforcement Network (FinCEN)  is the primary governing body in the United States, and it helps reduce fraud, theft, and the illegal use of money. Bitcoin remains decentralized, so FinCEN does not concern itself with the unregulated token, only the transfer of funds initiated by Money Service Businesses (MSB).
Money Service Business Compliance Requirements
Since Bitcoin ATMs transmit money, they are considered MSBs, and that brings several requirements you as a BTM owner must complete under New York state and federal law.
Register with FinCEN: Registration with FinCEN as a Money Service Business is necessary. Not only does this protect you under the Bank Secrecy Act (BSA), but it allows you to use your BTM in the United States legally. Registration occurs every two years.
Create a KYC and AML compliance policy and program: Know Your Customer (KYC), and Anti-Money Laundering (AML) compliance standards ensure that all personal identification is kept private and that your Bitcoin kiosk prevents the illegal use of means.
Hire a compliance officer: You must designate or hire a qualified officer who becomes responsible for the efficient operation of your BSA, KYC, and AML policies. The officer must possess expertise equal to the risk associated with your BTM, determined by the number of potential transactions and cumulative value exchanged.
Obtain all necessary state licenses: Beyond the federal requirements, individual states have different laws concerning money transfers and Bitcoin itself. The New York Department of Financial Services (DAF) allowed for Bitlicense and the operation of virtual currencies, but additional requirements may arise as legislation continues to change.
Set up a Money Service Transmitter License: New York also requires Bitcoin ATM owners to obtain a Money Transmitter License (MTL). An MTL license ensures that you maintain a certain amount of liquidity to facilitate all money requests, and it also involves the submission of additional financial documentation.
Maintain specific insurance policies and surety bonds: You must submit to your state office or the Nationwide MultiState Licensing System (NMLS) several other documents such as a business plan, proof of net worth, and proof of insurance. Fees often apply, and you might need to register for standard operating business licenses within the state of New York as well. In many cases, a fiat surety bond to ensure the safety of all user transactions is required.
How Can ATMMachines Help?
Achieving compliance with your Bitcoin ATM is a time-consuming and complex process. Many owners spend thousands of dollars compiling all the necessary documents and compliance requests, and the timeline to profitability can extend by four to six months. Moreover, regulators continue to update and alter the legal requirements with Bitcoin use, further complicating the entire system. Starting a Bitcoin ATM business from scratch is a significant undertaking.
To simplify the lengthy setup process associated with a Bitcoin ATM for entrepreneurs, AtmMachines.com, LLC has created the Bitcoin ATM Ownership Program. It is a turnkey program that allows entrepreneurs to own and operate a Bitcoin Kiosk — without any upfront hassle.
The Bitcoin ATM Ownership Program
To give you a better return on investment and a faster time-to-profitability, we handle every element involved with starting a Bitcoin ATM business, including all compliance and legal requirements. Take advantage of the following benefits:
Federal registration: Piggyback off our Money Service Business license and any additional AML policies.
Know Your Customer training: Learn how to employ a proper KYC program to reduce fraud and remain compliant.
Access to a BTM compliance officer: Our compliance team monitors and reports transaction information according to state and national law.
State licenses specific to New York: We can obtain any licenses unique to your jurisdiction with ease (if we don't have them already).
Preferred rates for armored vehicle transfers: Enjoy better fees for cash transfers from your ATM.
Liquidity: Use our Bitcoin for any customer transactions, eliminating any fiat liquidity requirements and the need for a cryptocurrency hot wallet.
We offer each of these services to any customers who purchase a Bitcoin ATM through us. All you need to do is select and set your kiosk, leave the rest to us. Since we offer a partnership program, you remain the sole owner of your Bitcoin ATM, giving you access to the lucrative Bitcoin markets without the time-consuming process of meeting each legal requirement for an MSB in New York.
Key Takeaway
A Bitcoin ATM is a legal and profitable venture in New York state. But the compliance and regulatory hurdles involved with ownership are extensive and complex. The startup process can be time and labor-intensive, from finding compliance officers to obtaining money transmitters and business licenses. If you want a simplified way to start a Bitcoin ATM business, take advantage of our unique Bitcoin ATM Ownership Program.
Curious about our Bitcoin ATM programs? Visit our service page for more information.