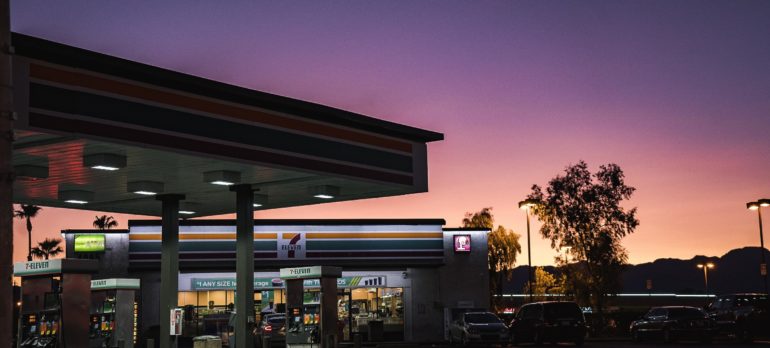 An ATM is an excellent source of secondary income. The industry is booming — global machine installations resting at 51.66 kiosks per 100,000 persons, almost double the 27.2 recorded in 2008. As long as there is a need for cash, consumers will demand access to ATMs. And that offers profit opportunities for stand-alone entrepreneurs or vendors with physical store footprints.
But, if you've ever wondered how to own and operate an ATM business then you must be aware that, like any business, owning an ATM has upfront costs, involves time and capital investments, and has a heightened exposure to risk. Without the correct infrastructure or know-how, several barriers (kiosk purchase, setup, fees, warranty, payment processing, etc.) can cut into your investment returns, even within the profitable ATM business.
To help entrepreneurs enter the market and take advantage of the benefits ATMs provide, we created two turnkey service programs that make setting up a kiosk simple and easy. If you're interested in starting an ATM business, read on to learn about our ATM Placement and ATM Ownership programs.
Free ATM Placement Program
The ATM Placement program is a set-it-and-forget-it solution: we complete every setup requirement involved with an ATM installation. It is the easiest way to enter the ATM market and offer cash dispensing services with the least amount of startup hassle. As a payment partnership, all profits are split, but since you do not own the ATM, you minimize security risk, maintenance costs, and liquidity vaulting. Just provide the location, and we will do the rest!
Who Can Benefit From the ATM Placement Program?
The ATM Placement program is ideal for current store owners or those with access to real estate. Having an ATM on-premise creates several secondary business improvements:
Increased organic foot traffic: An ATM can increase the total volume of customers that enter your store. Retailers claim they earned an additional $3000 in last-minute purchases upon introducing a standing BTM.
Improved customer payment convenience: Customers will make more purchases if they can pay with their preferred purchase method.
Access to new markets: Customers will enter your store to pull out cash, leading to better consumer engagement.
Increased in-store purchase volume: The average customer will spend 20-25% of all withdrawn cash from an ATM at your business.
Increase overall cart size: Consumer shopping cart sizes tend to increase the value of their shopping cart if they have easy access to bank services.
You earn each of these benefits in addition to the passive income gained from transaction fees. Plus, since the ATM is placed, not owned, there are no upkeep costs or time-consuming manual labor involved with kiosk operations.
Our ATM placement program is ideal for those who are interested in learning how to own and operate an ATM kiosk, need limited risk exposure and have a brick and mortar store: gas stations, grocery stores, shop owners, etc.
What Are the Costs?
Under the ATM Placement Program, the kiosk and its service are delivered 100% free, and we can even supply initial liquidity. All profits work under a revenue-sharing model, depending on your level of involvement (i.e., those who do not bring liquidity to earn a percentage of each transaction, while full placement programs take 50% of each surcharge). You receive your shared earnings via ACH deposit after machine transactions are processed.
What Services Do You Receive?
We complete all tasks involved with owning an ATM for you, including:
Setup and Installation
Shipping
Maintenance
Security Monitoring
Cash Transportation
Payment Processing and Network Access
Signage
The ATM Ownership Program
The ATM Ownership program works along the same lines as the placement program but includes ownership of one or multiple kiosks. You take on more risk and service work, but you have complete control of your ATMs and their profits.
The Ownership Program is designed for those who want to manage a machine yet still desire a payment partner for all other service requirements. We can assist with the setup process of your ATM business in addition to processing payments (a necessity for each ATM transaction), but you own and operate the ATM itself.
Who Can Benefit From the ATM Ownership Program?
ATM Ownership is ideal for entrepreneurs who work with large-scale operations or wish to derive more profits from existing ATMs. You will gain all the same benefits as an ATM placement, except now you have complete control to optimize your business for further earnings.
Of course, your risk exposure increases, and the total upkeep, but if you have the time, upfront capital, and you know how to own and operate an ATM kiosk, you can earn robust profits from transaction surcharges.
In particular, salespeople, entrepreneurs, investors, and ATM operators can benefit from the ownership program: the extra effort and investment can lead to higher returns.
What Are the Costs?
First and foremost, those who wish to own a kiosk must pay the upfront price for the ATM (ranging from $2,000-$5,000). Plus, costs related to maintenance and security will increase. For example, you will have to pay for armored vehicle transportation once your ATM cash supply fills, supply liquidity for your machine, fix and repair potential damage, and do extra work to keep your ATM safe and secure.
What Are the Perks?
The Ownership Program gives you complete control over your ATM, but as your partner, we can help streamline and assist any upkeep issues through several services:
Access to our armored vehicle partner with nationwide standard rates
Use of our dependable cash vaulting supply program for liquidity
Standard payment processing requirements
Use of our expert technicians for repairs
ATM Training programs for employees
Replacement parts and fast shipping
Help with installation
We also offer an online course that teaches you how to start an ATM business from scratch to generate a six-figure income with very little outlay. Click here to learn more about the course.
Owning an ATM is a profitable enterprise. For both vendors of new entrepreneurs, an ATM leads to tangible benefits and passive income. But there are costs and service requirements for running an ATM.
To help your kiosk earn a positive return on investment, we created our ATM Placement and Ownership programs. As your partner, we can help you install and maintain a well-run ATM.
Contact us to learn more about how to own and operate an ATM business or to request a consultation about buying an ATM. Alternatively, call us today at 1-866-295-2329 to discuss our ATM Placement Program.