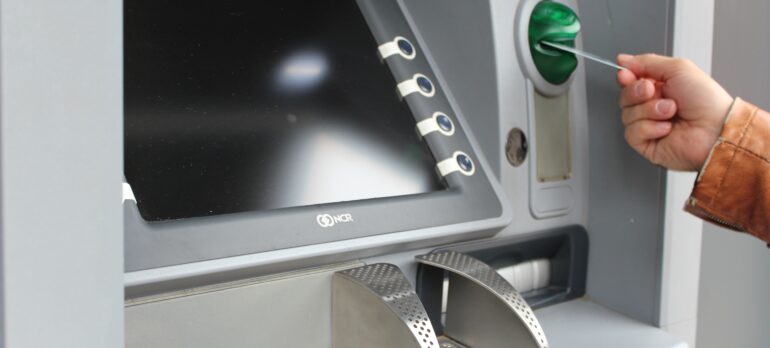 Automatic Teller Machines (ATMs) are a primary customer touchpoint. People still need cash, and for many business owners, the ATM remains a vital resource for increasing foot traffic and overall customer spending. As kiosks evolve with digital advancements, the standard ATM has become a personalized service opportunity.
But digital function and improved design also introduce complexity. New problems such as network communication errors or bad card readers can lead to service disruptions, customer dissatisfaction, and profit loss. In addition, ATM owners must monitor their routes to prevent kiosk issues and unavoidable downtimes.
Let's examine all there is to know about real-time ATM monitoring to help you decide if your ATM business can benefit from the service.
Online Real-Time ATM Monitoring –What It Is and Why It's Needed
Online real-time ATM monitoring helps ATM owners collect health, cash, and consumable status message updates from all their ATMs. The digital service uses ATM management information system (MIS) software to capture data according to your set preferences and provides real-time updates on all your network-connected ATMs.
For example, if an error event (such as time-outs, faulty dispensers, receipt malfunctions, signal connection downtimes, etc.) occurs within your ATM, you receive an instant alert message. You can trigger notifications for any unexpected ATM problem and have them sent directly to your email or phone. As a result, you can take immediate action, helping improve your problem resolution times. Instant high-level tracking is a helpful tool for limiting service disruptions.
Real-time monitoring also provides updates related to cash supply status warnings, routing the alert to the responsible support personnel for preventative action. If you need more cash, the service will send a request to your cash management service provider to refill your vault cash long before you run out. In addition to error tracking, monitoring systems help automate kiosk services.
Lastly, real-time monitoring provides optimization possibilities. Collected data is cleaned and combined into actionable insights that can help you streamline the performance of your ATM fleet. Machine learning inputs predictive information into easy-to-read dashboards, letting you be proactive towards possible machine upgrades. Get a detailed look at your kiosk performance and discover new ways to improve the customer experience.
What Is an ATM Management Information System?
An ATM management information system is the software that facilitates a customer bank transaction. Anyone who inserts a bank-supplied card into an ATM to deposit or withdraw cash communicates with the ATM management information system. It is how digital transfers between financial institutions and your ATM occur.
Real-time monitoring solutions integrate with ATM management information systems to collect data. You hold a wealth of consumer behavior inputs within your system, especially if you have a fleet of kiosks. Millions of customer transactions contain information that can help you improve ATM performance. Ideally, you can use those insights to offer better services and increase revenues.
The issues with ATM management information systems also compound as you scale. For business owners with multiple ATMs, keeping track of the numerous transactions routed through the information system is time-consuming. Complexity once again makes control difficult. With the support of a real-time monitoring solution, your range of vision increases according to business expansion.
What Are the Top Benefits of ATM Monitoring Software?
Since ATM Monitoring software gives you end-to-end visibility of your entire ATM fleet and any connected systems, you can achieve several key benefits.
Fraud prevention
Of great importance, a monitoring solution can help flag and detect possible instances of fraud. It is a layer of protection against possible threats, operating 24/7. The system will alert you of potential financial crimes such as cash-outs, malware infections, and transaction reversals. Take immediate action to block suspicious activity, helping protect your asset and maintain a sterling reputation of safety.
Global monitoring
Control your ATM systems from anywhere in the world. View daily, monthly, and yearly reports for transactions and service benchmarks for any of your kiosks. All incident reports and collected data are easy to view through a simple online platform. Such transaction intelligence allows you to understand where and how consumers interact to ensure complete physical and digital security of all kiosks. Plus, management security solutions can track failed or unsecured transactions and report on how the disruption impacted customer retention metrics or brand reputation.
Service performance improvements
Use data to improve the efficiency of your entire ATM network. For example, terminal status updates can give you an overview of your kiosk networks, allowing you to locate areas that could benefit from change management.
Proper vault cash management is key to the success of your ATM business; use cash forecasting to help streamline cash vault supply with timed refill services and armored truck dispatches. With the right information, you can make improvements that boost the performance of your kiosk. Service upgrades create a positive consumer experience that will drive revenue increases.
Merchant side support
Real-time monitoring also offers several back-end support. Take advantage of accounting tools and merchant payout modules that showcase earned revenues and service fees from customer transactions. All reporting can customize according to your merchant needs, and even automated adjustments can be set up between bank accounts according to your business requirements.
ATM Processing and Online Real-Time Monitoring With AtmMachines.com
To help you leverage the benefits of online real-time ATM monitoring, partner with AtmMachines.com, LLC. In addition to our processing services, you gain access to online real-time ATM monitoring through Columbus Data Services (CDS).
CDS is a webtools product with a robust web-based ATM management information system. The application provides ATM monitoring from anywhere in the world, all at no additional cost. Log in from any internet-enabled device (or the mobile app) to view real-time status updates for greater visibility and peace of mind.
Plus, you will find daily, monthly and yearly reports compiled from collected data on ATM transactions. Sift through actionable insights to spot trends, or use supply information to control cash vault schedules. It is a service that reduces your risk while automating most performance management aspects related to your kiosks.
Enjoy Peace of Mind with AtmMachines.com
The profits of your ATM are directly related to its availability. The percentage of time your ATM can dispense cash is crucial to maintaining high usage — and by extension, earning higher profits. With the renewed emphasis placed on consumer experience, an ATM must offer reliable service.
To mitigate service disruptions, use real-time monitoring with AtmMachines.com, LLC to track and manage your ATM fleet. Earn high availability, better security, global tracking, and performance improvements with our monitoring solutions. If you want to simplify your ATM business or need support with scaling your fleet, AtmMachines would be happy to partner with you.
Contact us today to request a consultation to find out how we can simplify your ATM vault cash management and machine processing while offering 24/7 real-time ATM monitoring.